The Beef Corp Mission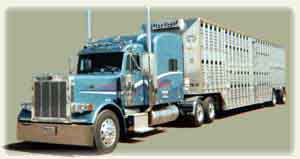 Our goal is to continue to provide quality transportation services to the beef industry utilizing technology and modern equipment combined with an experienced and knowledgeable staff. We accomplish this by working with a team of professional drivers having a strong work ethic, who take pride in what they do and how they do it.
Beginning with our excellent dispatch service, strong team of drivers, and dedicated support staff, we promise you the best service around.
We extend to our customers the best rates possible because of our wide customer base, which we utilize to get our trucks turned around and back to where they need to be.
Give us a call to find out what we can do for you!